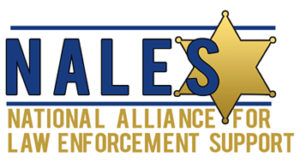 At the May 15, 2017 DOQ Guild meeting, the Outreach Committee presented Krystal Paylor, the North Carolina Assistant Director and East Coast Quilt Distributor of the National Alliance for Law Enforcement Support, with a collection of quilts made for the BLUE LINE KIDS HALOS Program. This program supports children and teens that have lost a parent in the line of duty.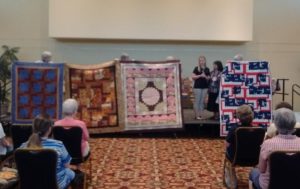 The quilt designs were chosen by the quilters who created them with sizes ranging from large lap quilts to twin size quilts.
Specials thanks to the Donation committee and Tuesday Morning Quilters at the Senior Center in Hillsborough.
Submitted by: Ruth Brenner
Outreach Committee